Welcome Home to Paradise
Attraction Information
We partner with The Official Ticket Center to provide discounted tickets to all the best attractions.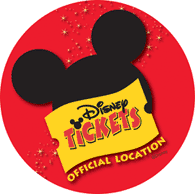 The Official Ticket Center is Orlando Florida's most recommended discount attraction ticket agency, selling millions of tickets around the world. All of their tickets are discounted, cheap and tax included with "No Hidden Fees". They have been in business for over 10 years and are family owned and operated. They take great pride in being able to offer our guests the lowest prices on any tickets to the Orlando area theme parks and they have the best discounts and upgrades on Disney Tickets anywhere!
Whether you are visiting the Walt Disney World, Universal Studios Orlando, Sea World Orlando , or any of our other World Famous Attraction Theme Parks, allow The Official Ticket Center staff to save you time and money on any of your tickets to the Orlando theme parks. Orlando has many night time activities to satisfy your hunger after a day at the theme parks so don't forget to purchase your favorite Dinner Show tickets- Sleuths Mystery Dinner Show tickets, Pirates Dinner Adventure tickets and Medieval Times Show tickets. Make sure to view their Special page on Free Disney Tickets to learn about our New Kids Eat Free Ticket with over 50 restaurants in the Orlando area to choose from. Allow The Official Ticket Center to save you time and money on your disney world tickets without standing in line at the theme park ticket windows.
With more places to go, more things to see and more Disney Characters to meet, there's never been a better time to make the dream come true at the Walt Disney World® Resort. Walt Disney World Tickets are your path to an amazing world that will delight both the young and young at heart. Enjoy a vacation experience highlighted by four not-to-be-missed Theme Parks, each with a unique version of Disney magic. Take your pick from Disney World Tickets, Pleasure Island, Disney Quest, Typhoon Lagoon and an amazing selection of delightful and exciting attractions for the entire family. Want something different? Try the always-innovative and entertaining Cirque du Soleil. And for the more science and cultural minded, there is the worldwide adventure that awaits with the one and only EPCOT Center. Discover a world of entertainment and family fun that knows no boundaries.
With a Walt Disney World Magic Your Way Ticket, you can fly through the Magic Kingdom® Park, Epcot®, Disney-Hollywood Studios and Disney's Animal Kingdom® Theme Park every day of your vacation. Or, with a Walt Disney World Water Park Fun and More, you get to enjoy all the Disney Theme Parks, plus, Disney's two Water Parks-Typhoon Lagoon and Blizzard Beach, Pleasure Island, and DisneyQuest®. The Official Ticket Center carries Walt Disney World Walt Disney World 3 Day passes up to Walt Disney World 10 Day Disney passes!
Please note that all of Walt Disney World's Magic Your Way tickets are non transferable and the person who uses the ticket for the very first time must use the ticket for its entirety.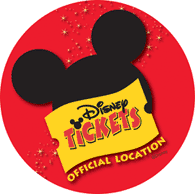 LOSE YOURSELF....
Give in to your wild side.... the part of you that hungers for action, thrills and excitement. Let loose in the world's TWO most amazing theme parks, Universal Studios and Islands of Adventure. Indulge at Orlando's hottest spot for nighttime entertainment. Get ready to scream, shout, and laugh and cheer as you experience emotions you'd forgotten you even had. Universal Orlando Resort is the only place where you can lose yourself and find yourself..... all at the same time.
Universal Express Plus Service
You can purchase a Universal Express Plus Pass at the theme park on the day you are there. This pass gives you express entry to all the attractions in the park with a single pass - like having an Express Pass for every ride in the theme park! There is a limit of one time per attraction at the Universal Express line and the back of your pass will be initialed each time you use it so the staff know you have used the pass on that attraction.
The pass is available for purchase at the ticket booths at the entrance to both Universal Studios and Islands Of Adventure and at selected locations in each of these theme parks - consult the park guide maps for location details. There are a few restrictions with this pass, although we think they represent great value and make it very easy to do all your favorite rides and attractions even when the theme parks are at their busiest:
Quantities of this pass are strictly limited
The passes go one sale one hour after the park opens and can
only be bought in the park i.e. you cannot buy them in advance
They are only valid on the day purchased
You can buy an Express Plus pass for either Universal Studios or Islands of Adventure or get a
Combo Express Plus pass which covers both theme parks for the same day.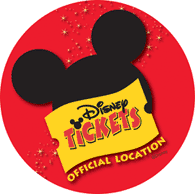 SEA WORLD ORLANDO
Relax and spend an entire fun filled day at Sea World Orlando. Experience the amazing Worlds of Discovery at Sea World; get up-close and personal with your favorite sea animals, which include Dolphins and Whales. At Sea World Orlando you explore all the mysteries of the sea. We offer a full selection of Sea World Tickets. You can purchase combo tickets with other theme parks included or just a ticket for admission to Sea World.

EXPLORE SEA WORLD ORLANDO
There's no place on Earth like Sea World Orlando. Where else can you challenge thrill-a-second rides one minute and count the teeth on a shark the next? Feed the dolphins, take in an incredible performance, and just try to stay dry when the world famous Shamu comes a-splashing!Sea World takes you on a one-of-a-kind journey to the wonders that exist beyond the ocean's door. A place where up-close encounters connect you to the energy, excitement, and mystery of the sea and sea life. A world of fascinating days, captivating nights, and exhilarating adventure. Once you've been here, you'll never look at the sea and its incredible inhabitants the same way again.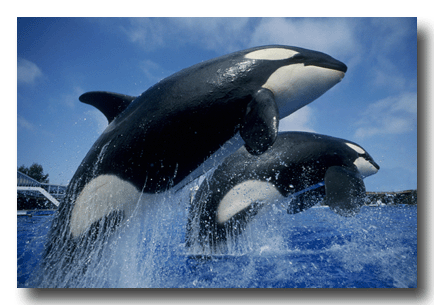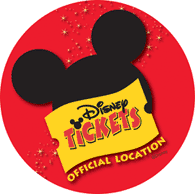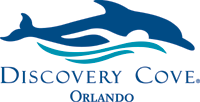 The day is all yours at Discovery Cove, a one-of-a-kind tropical hideaway...So explore to your heart's content. Relax on our pristine beaches. And even more enticing, do it all at your own pace.
SeaWorld Discovery Cove allows you to soak in the stillness as you find yourself surrounded by acres of lush greens and deep blues. And feel the lure of the sparkling lagoons, reefs and grottos. Here, there are no crowds, lines or barriers. And simply taking a breath feels exciting.
Experience both power and playfulness during your reserved swim with a bottlenose dolphin. Share a smile with your new friend, along with its force and grace, as you glide through the waves. It's the centerpiece of your visit and a once-in-a-lifetime thrill.
Dinner Shows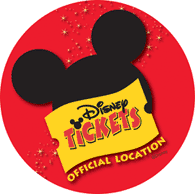 Other Attractions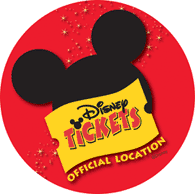 All logos, images, and text are copyright of their respective owners.